PARAKANO.nl
Parakano.nl is een particulier initiatief om Parakano en Paracanoe in Nederland te promoten. Hierbij werken we nauw samen met o.a. de Commissie Parakano van het  Watersportverbond, met verenigingen, parasporters, sponsoren en ANBI stichtingen.
Aankondiging:


De Parakano Tryouts van het Watersportverbond beginnen weer vanaf 24 april 2022. Je kan je aanmelden via: mail@parakano.nl
Parakano
Parakano is een kano discipline voor mensen met een lichamelijke of visuele beperking. De term Paracanoe staat voor de officiële paralympische wedstrijddiscipline.
Op deze website gebruiken we de naam parakano als verzamelnaam voor alle mogelijkheden die de kanosport biedt voor mensen met een beperking. Dit betreft zowel recreatie- als topsport .
In onze kennisbank staan heel veel YouTube video's waarmee je een goed beeld kan krijgen van alle mogelijkheden van recreatie- en wedstrijdsport.
Kanovaren is een sport met een veelzijdig karakter. Van ontspannen recreatief tot veelzijdig compitatief in diverse disciplines.
Paracanoe: de officiële wedstrijd discipline bij de internationale federaties ICF en ECA. Op dit moment wordt een WK Marathon voor parakano onderzocht door de ICF.
Vanaf 2022 is Paracanoe (kanosprint en marathon) ook een wedstrijd discipline in Nederland.
Andere toegankelijke kanosporten:
Kanosprint, Kanoslalom, Afvaart, Kanopolo, Marathon, Zeekano, Freestyle, Surfski, Recreatiesport, Open kanovaren.
Geplande activiteiten 2022
Parakano NED Training 4
9 en 10 juli, trainingsweekend
CANCELLED | AFGELAST
Organisatie: Watersportverbond

Parakano NED Training 5
27 augustus 2022
Willem Alexanderbaan, Zevenhuizen / RCC Rotterdam
Organisatie: Watersportverbond

Paracanoe Kanosprint wedstrijd
10 & 11-09-2022, Nederlands Kampioenschap:
Onder voorbehoud!
Zevenhuizen, Willem Alexander Baan
Organisatie: Watersportverbond
Paracanoe Kanosprint wedstrijd
09-2022, Brabantregatta, Tilburg / Hilvarenbeek
Organisatie: EKV Beatrix & Kano Club Tilburg
Parakano NED Training 6
1 oktober 2022
RCC Rotterdam, Kralingse Plas
Organisatie: Watersportverbond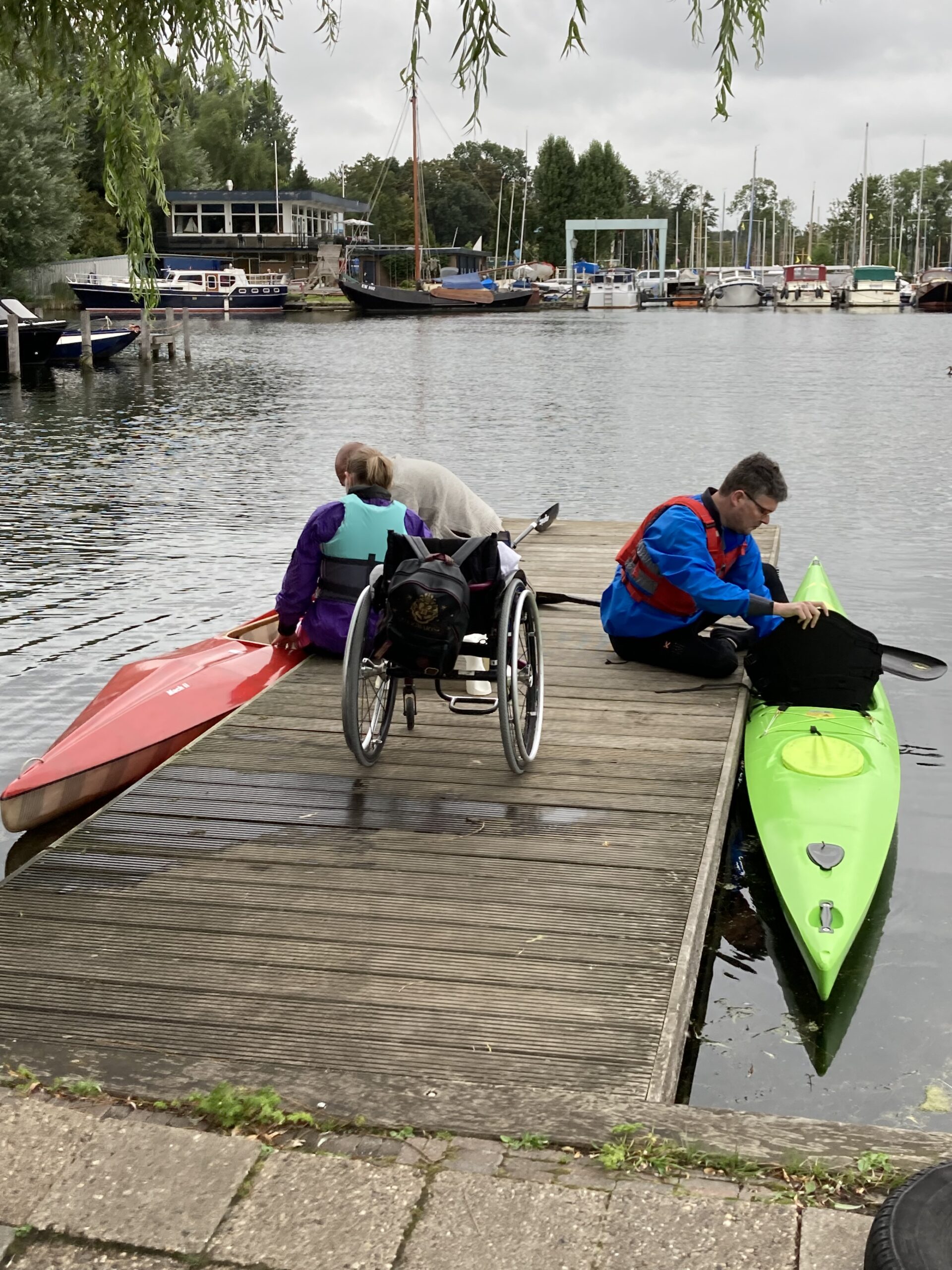 Parakano | Recreatief | Wedstrijdsport | Paracanoe | Paralympics
De kanosport is bij uitstek geschikt voor sporters met een beperking aan het onderlichaam tot en met een hoge dwarslaesie
en voor sporters met een visuele beperking. Vanzelfsprekend zijn er ook protheses en ortheses die kanovaren mogelijk maken voor mensen met een beperking aan de armen of handen. Meer en meer kanoverenigingen in Nederland werken aan het verbeteren van de toegankelijkheid van clubgebouwen en vaarwater.
Actieve trainingen en bijeenkomsten
Tenminste vier keer per jaar worden er door de Commissie Parakano trainingen en bijeenkomsten georganiseerd voor alle parakano sporters in Nederland aangesloten
bij verenigingen van het Watersportverbond (of individuele leden van het Watersportverbond).